The line between a new airport and a new city is increasingly becoming blurry, writes Thibault Serlet, Director of Research at Adrianople Group.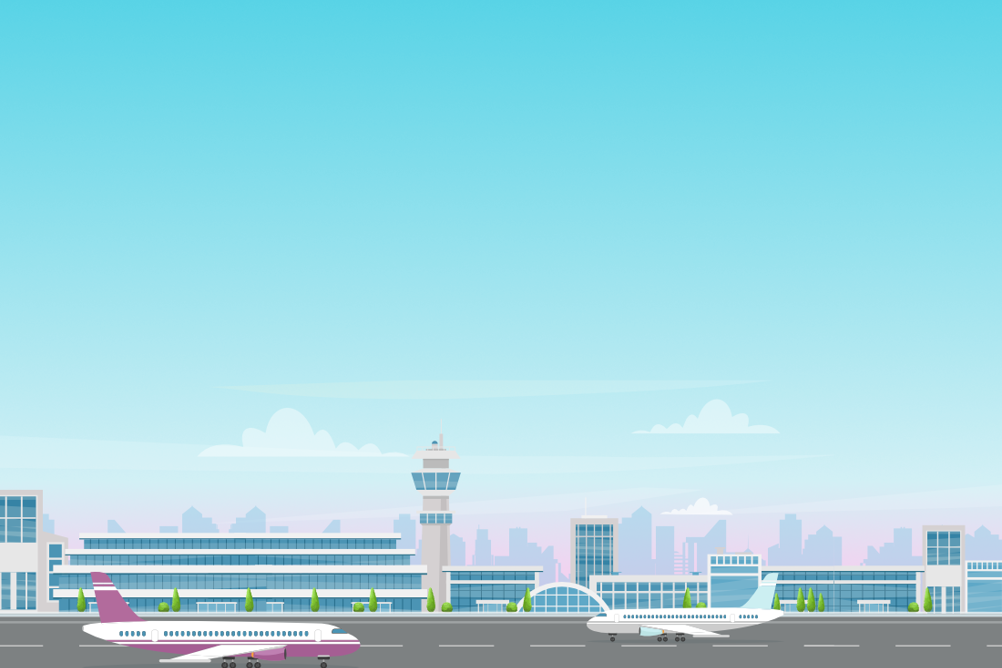 Picture credit: stock.adobe.com/uk/contributor/Natalia
American Venture Capitalist and urbanist Patri Friedman once mused that "the line in-between a large real estate development and a new city is blurry." No type of development characterises this better than airports.
Large international airports require extensive electrical, water, waste, and telecom infrastructure. They also provide many more intangible forms of infrastructure such as job training or security services.
Business is the core economic driving force behind the development of new cities. The largest airports attract hundreds of businesses. The most obvious businesses they attract directly cater to travellers such as restaurants, hotels, and stores. However, this is just the tip of the iceberg - under the surface, large airports attract many other businesses. Many businesses centre around the shipping industry. These include freight forwarding centres, warehouses, and office buildings. This, in turn, often attracts factories and packaging centres who hope to relocate to be near the airports.
As a result of the growth of business, many new international airports are pre-built with large amounts of housing for employees and workers. This housing can come with schools, hospitals, and parks.
The airport development industry refers to this broad complex of development as an "aerotropolis."
Airport developers are very aware of the economic knock-on effects that their projects have. As a result, most modern airports are not built in isolation. Instead, they are immediately developed with the aerotropolis in mind - which includes business parks, housing developments, and office centres.
What are new cities?
The development of big-ticket "new cities" is one of the hottest topics in both real estate development and urbanism - and airports might just be the missing component that these cities need.
New cities are real estate projects that are built on a scale that is so large that the line between an ordinary real estate development and a city becomes blurry. Most are built by the government, and others are built entirely by the private sector.
The impact of new cities cannot be underestimated. The Charter Cities Institute, a think tank devoted to studying these cities, recently published a map documenting hundreds of new cities with a population of over 100,000.
The problem with new cities
These new cities often suffer from one key problem: they often fail to attract businesses, and as a result, most of these projects fail.
Businesses often choose locations based on the cost of doing business, proximity to developed eco-systems, and convenience. New cities often fail on all three of these key metrics.
New cities generally offer very competitive real estate costs, because their construction dramatically increases the supply of built space. However, all of the obviously geographically advantaged places to build cities have usually been taken up - as a result, they are often built in less desirable areas with poor access to transportation infrastructure. The advantages of decreased real estate costs are often offset by the disadvantages of poor location.
San Francisco, London, Amsterdam, New York, Singapore, and Shenzhen are all extremely expensive locations, but continue attracting businesses year after year. The underlying reason is simple: the advantages of being located in close proximity to a developed business eco-system outweighs the increased costs. New cities, unless they are built outside of an existing urban centre, lack all ecosystems.
Finally, many new cities open their doors for business before they are fully finished. They lack many of the shopping districts, restaurants, and other conveniences associated with being in a city. This creates a vicious cycle, where they fail to attract businesses when they open their doors, which in turn prevents the cities from growing and developing the infrastructure to attract businesses.
How to attract businesses
The solution is simple: airports.
The presence of an airport is not a panacea. The concept of an aerotropolis - a new city built around an airport - has been around for nearly five decades, and many have failed. However, they make new cities far more appealing for certain industries which are heavily reliant on airports.
John D. Kasarda, writing for the Wiley-Blackwell Encyclopedia of Urban and Regional Studies, highlights the various industries that airports tend to attract, some of which will be explained here.
The first type of industry that benefits from international airports are high tech manufacturing businesses
One major cost for these manufacturers is access to expensive components. Just-in-time manufacturing means that these components generally need to be delivered quickly, and air cargo is the fastest shipping method.
Another major cost is access to markets. The demand for many technical products is niche, with customers spread across the world. Demand per customer for these types of products is often low. This makes air the best way of shipping them.
An example of this type of airport-adjacent commercial development is the Zhengzhou Airport Economic Zone, in China is home to Foxconn, a supplier for hardware companies like Apple. Several other smartphone manufacturers are also located there. Workers in the Zhengzhou Airport Economic Zone assembled 150 million iPhones in 2016 alone.
It is important to note that not all manufacturing benefits from proximity to an airport. Many types of manufacturing rely on shipping large volumes of goods. Airfreight is the fastest - but also the most expensive by weight - shipping method. Manufacturers building physically heavy products like automobiles or processing food do not need airports, and instead must rely on rail stations and seaports.
Another industry that needs proximity to airports is e-commerce. Delivery speed is a critical component of e-commerce. Most large modern airports already build large logistics and warehouse facilities, so expanding it to be a significant part of a new city development is a natural next step.
Amazon's largest fulfilment centre is the MQY1 centre which opened in September 2021, near Nashville International Airport. Although Nashville, Tennessee is a tier 3 US city with very little local demand, it is strategically located in the middle of the continental United States. This means that, by air, it can rapidly access demand centres on both the west and east coasts of the US.
Finally, certain types of corporate headquarters also benefit from being located near international airports. Many types of high-end service industries require frequent physical meetings with customers around the world. Franchises, which operate hundreds of locations, need to frequently send out field teams. Consultants may need to have dozens of meetings with government officials around the world in a very short time. The banking and finance sector also requires proximity to airports for international travel.
A great example of this can be seen with the various business parks adjacent to the Amsterdam Airport Schiphol in the Netherlands. These business parks are home to corporations with frequent demands for international travel such as the ING bank, KPMG, and Dentons.
Conclusion
The Charter Cities Institute's research supports this idea - they found that out of 340 new cities surveyed, 82 (or 24%) were located near airports. This is not a coincidence.
Cities need a centre - a hub that attracts economic activity. When cities lack the network effect, they can make up for it with the airport effect. An airport instantly connects a fledgling city to all of the established cities everywhere on earth.
If you want to build a new city, build an airport.
About the author
Thibault Serlet is the Director of Research at the Adrianople Group, a business intelligence firm that helps investors finance the creation of new Special Economic Zones. He is the architect of Open Zone Map, the world's largest map of free zones, as well as the Charter Cities Institute's New Cities Map. Previously, he advised for Pronomos, a venture capital fund that invests in new cities, and founded the Startup Societies Network. His research is used by groups such as the World Bank, the Kiel Institute, the London School of Economics, Beijing University, and US Air Force Intelligence. His writing has appeared in Reuters, FDI Intelligence (Financial Times), the Diplomat, Geopolitics Magazine, and elsewhere. He also writes a weekly blog, where he reviews books about economic history.