Cisse Abdoulaye shares National Aviation Services' (NAS) aim to grow its presence across Africa.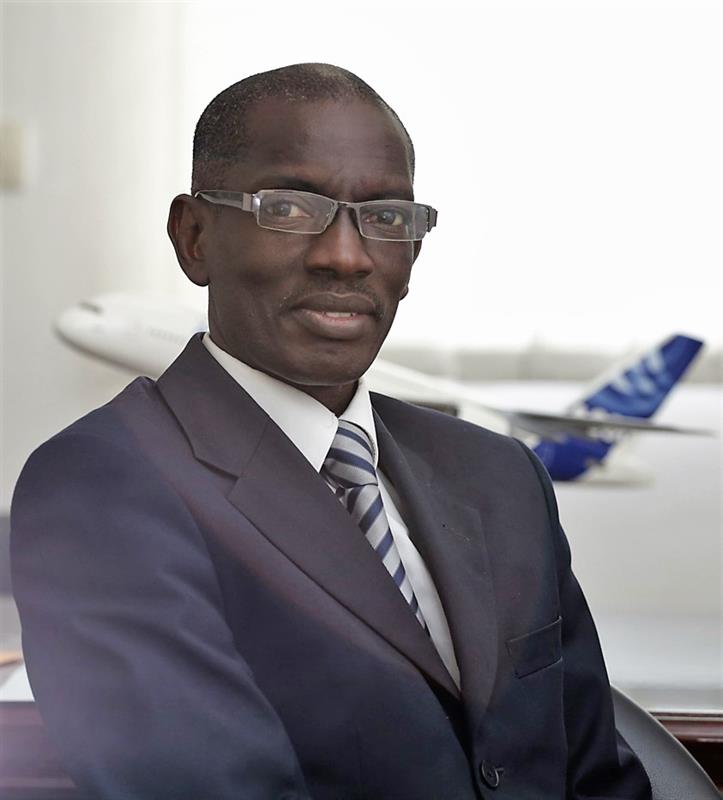 Since Abdoulaye started his career in aviation after university more than 30 years ago, he has never looked back. Beginning as a check-in agent for Air Senegal, it was not long until he came up through the ranks, taking on management roles for various airlines and handlers before taking the position of General Manager at National Aviation Services (NAS) in Côte d'Ivoire.
In 2018, he took the role of Group Chief Operating Officer for Ground Handling and Cargo Services at NAS where he is still working today. "I caught the aviation bug when I moved from one job to another and found it all very exciting. I have been in the industry now for 35 years and have worked in all the positions from an airline and handler perspective," he said.
This wide-ranging experience has enabled him to have empathy with employees and have a real understanding about the concerns and challenges facing them on the ground. Over fifteen station General Managers report in to him, including Group Managers responsible for running the GSE, training, planning and quality, health, safety, environment, training and security departments
"I need to make sure that the ground handling services are safe, secure, cost-effective for customers and that operations are running efficiently, financially and administratively. We make sure all our stations have IATA's Safety Audit of Ground Operations (ISAGO) certifications," he explained.
"A part of my job description is to ensure that best practices of our industry are being applied in movement of people and goods which would have a positive impact on the economy of the whole continent," said Abdoulaye.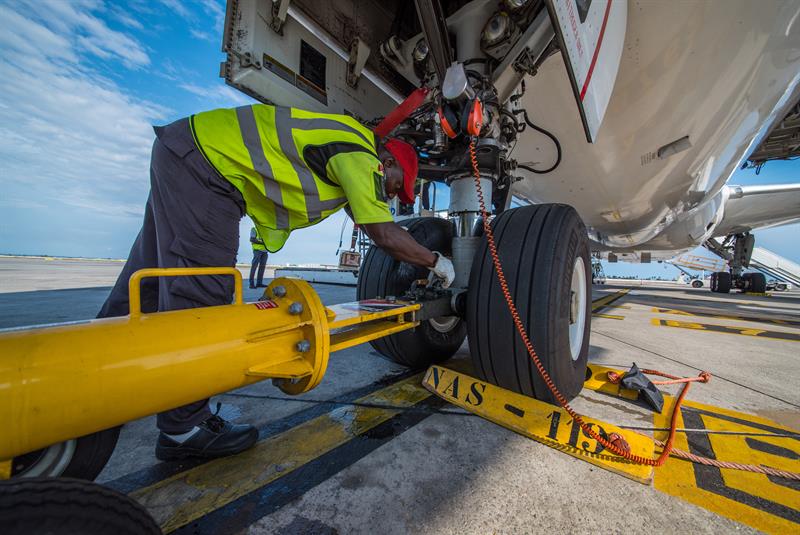 2022 outlook
Abdoulaye says, in terms of flight volumes,NAS experienced a flight recovery of 80% in 2021 compared to 2019, however, the reverse happened in the case of Sudan where volumes exceeded pre-Covid. But he added that the average total for 2022 will still not be at the level of 2019.
"The growth we were expecting in 2020 would have been greater had it not been for the pandemic," he explained. "The 2022 recovery in terms of passenger traffic will be very slow due to a lot of reasons. Airlines, a lot of them state-owned, need to be funded by governments in order to survive the effects of the pandemic. Also, there are different levels of restrictions from country to country, with some asking for three, five or seven days quarantine. West Africa's PCR test requirements, for example, vary and do not facilitate ease of travel. With people needing a lot of information and having to take many precautions, people will only travel when needed.
"To put it into context, African airlines capacity and traffic in July 2021 was only 53.7% and 42.9% respectively compared to 2019, with capacity and traffic in August 2021 showing 44.6% and 46.8% respectively. This shows that we are not even at 50% of where we were pre-Covid. As mentioned people are no longer eager to travel for the sake of travelling. You need to have a good reason to do it. New technologies are allowing most people to be able to work from home and not have to go into the office."
According to IATA, it predicts that the aviation recovery will be more likely in 2023 as there are still large swathes of the population across the world, especially in Africa, who are still not vaccinated.
There is, however, more optimism on the cargo side. The demand for cargo has been very high despite airport closures.
"All the airports had restrictions but cargo continued to operate everywhere to the point even that passenger aircraft turned into cargo aircraft. In-cabin cargo was seen in all our stations," Abdoulaye noted.
IATA predicts the outlook for cargo in the short- and long-term to remain very strong. Indicators such as inventory levels and manufacturing output are looking favourable.
He said the World Trade Organization forecasts 2022 to see a 4.7% rise in growth, with air cargo playing a huge part thanks to the soaring demand for e-commerce deliveries. In 2021, cargo demand was expected to exceed 2019 pre-Covid levels by 9%, with a revenue generating a record of $175bn dollars.
Abdoulaye believes digitalisation will continue to be a key trend in the industry with the increase in adoption of smartphones and self-check-in kiosks due to ongoing health and safety concerns while the green agenda is not such a big priority for Africa where there are lower Tier emission regulation requirements in place compared to Europe and the US. However, NAS has become a pioneer in changing this mindset and has already purchased electric vehicles for stations in Tanzania and Uganda. "We have the CAPEX to comply with this electric policy," he said.
Final thoughts
"We want to be in Africa or wherever the opportunity arises in Europe or any other continent. When there is an opportunity, the government and other government entities are ready to enter a partnership with us. We are ready to go for it in terms of ground handling, airport lounges or in any collaboration because as mentioned we have the capabilities for that," he stressed.
"There are a lot of ongoing discussions with countries like Nigeria where we already have a licence, which we know that it's one of the biggest potential ground handling markets in Africa, and there are other countries where we are exploring. We will keep pushing and acquiring new companies where we can. We believe in the capabilities of NAS, and we definitely believe in being able to help people to take ground handling services to the next level not only in Africa but across the whole world."