Improving safety on the ramp cannot be achieved without good quality training audit systems in place.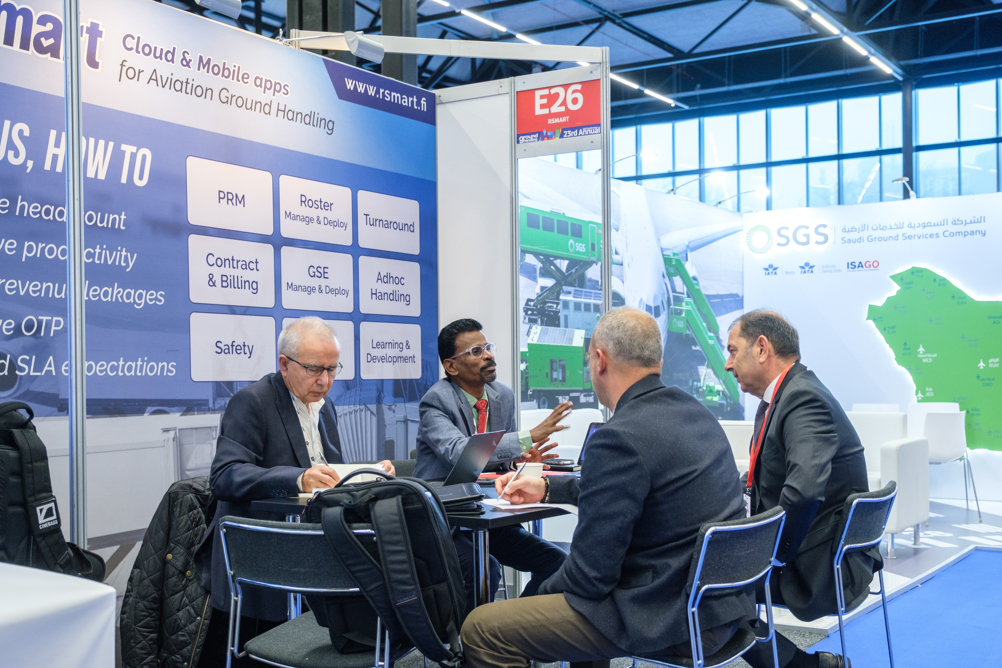 Billions of dollars are being lost by ramp damage each year worldwide. Sadly, this sometimes can be attributed to staff complacency after a period of time in the job, taking shortcuts instead of adhering to any process.
This is made worse when handlers and airlines do not have adequate any due diligence systems in place to shine the light on such matters.
Hence why, now more than ever before, with staff retention issues and shortages facing the industry, ground handlers and airlines need to implement automated training management systems to ensure safe and compliant ramp operations, as well as to demonstrate a duty of care to their employees.
Without such systems in place, it can leave airlines and handlers open to costly lawsuits if they fail to prove evidence of their staff's training credentials and ability to do their job when incidents occur on the ramp.

"It's vitally important to have a system in place because then you are confident that you're only allocating people to tasks for which they have training, accreditation, certification in place," said Keith Purdom, Head of Business Development, at Rsmart.

The Rsmart Training Management System (TIMS) can do just that: allocate the right qualified person to the right task. The automated service is made even more seamless when integrated with back office/HR and roster systems, meaning it never rosters a person to a task who does not have the necessary current accreditation to do it.

The Rsmart system also lends itself to academy style online training for employees and the employees of other handlers too.
Staff themselves have access to the system via the Rsmart App to check when currency expires so they can be part of the renewal refresher process avoiding holidays and peak season/ times. Furthermore, they can book or change bookings for all necessary courses via the app providing a history of training applications.
"This leads to better training planning and no last minute panic for courses with small numbers," said Purdom.
Rajan Chellappa, Founder and CEO of Rsmart, explains the benefits it brings to customers when booking training days in advance to ensure operational continuity.
"We have a customer in Malaysia who has around 3,500 employees who finds having a system in place very important for scheduling training without affecting their operations. If there is a particular training programme, which is mandatory, and employees don't attend it at the required time, on the day of operation, the customer will have a shortage of people available. So training needs to be booked either 90 days, 60 days or 30 days in advance," he said.
 "Handlers with a system prove almost instantly who is trained, when it was done, a record of their attendance or pass and when the qualification expired too," said Purdom.
The reality is the smaller regional handlers and airlines are not benefitting from such a system as they are still relying on manual systems for data entry rather than installing latest IT systems to do the work for them.

"That's our sweet spot," explained Purdom. "It is these growing, smaller regional players, the ones who realise they can't go on using pen and paper, which is inefficient, that are looking for a simple, value for money training management service like ours," said Purdom.
"I'd like to add that people still use Excel spreadsheets to gather data, and management often think that they are digitalising their processes. This is not the case. They are depending on people to gather, update and manage this data. Without an integrated system that is specific to ground handling, they will not be able to really achieve the best results that they are able to," added Chellappa.

Once Purdom had to conduct an audit while working for a different company for a Low Cost Carrier which was using a manual system and made it difficult to find out who was trained and who wasn't.
"The handlers struggled to prove that their training was up to date and when a specific course had expired. Repeatedly they struggled to find the evidence I needed for randomly selected staff and renewal dates were hazy to say the least," he said.
On the other hand, Purdom has seen the advantages of handlers implementing digitalised systems when he led an accident investigation a few years ago. He was able to prove to the airline customer and the Health and Safety Executive of the country involved that all the staff were fully trained, current and had followed protocols after the incident occurred because of an automated system in place.
"It saved a heavy fine, the airline's threat to cancel the contract dissipated and the handler kept their contract, and the ramp team saw me demonstrate full commitment to their training and safety too," he said.

"Audits are so important in today's world and the ability to offer compelling factual evidence to airlines or airports and management that all staff are 'legal' and current when an incident has happened demonstrates professionalism and care for the employees. The audit trail can show at the press of a button everyone's training, everyone's expiry dates and proves factually to customers and partners that everyone is compliant."
Rsmart's training management system is live in India, Malaysia, Aruba, Egypt and Mauritius, with hundreds of services performed every day on the system. For more information visit https://rsmart.fi