Ground Handling International held its second African conference in June this year.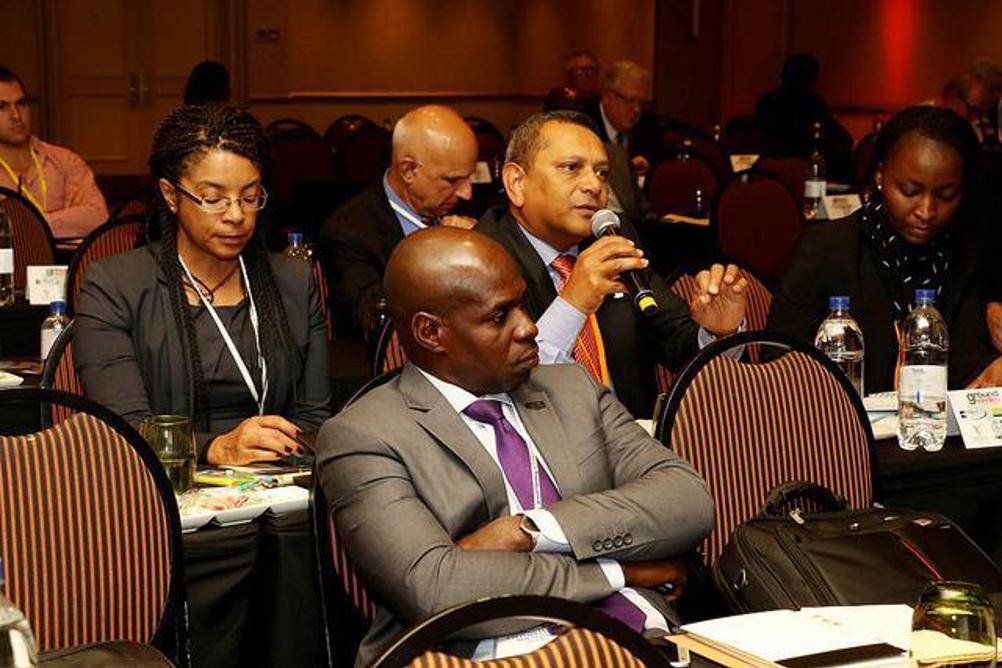 The African aviation sector continues to make progress, albeit slow progress: that much was evident from the array of speakers and indigenous players who attended this year's event in Johannesburg. And if there was just one message continually being relayed, it was that of the need for harmony and standardisation: after all, the fact is that there are 54 sovereign states comprising this continent, the size of which can easily swallow up Europe, the UK, the US, India, China and Japan, in terms of landmass.
Consider some of the statistics delivered at the event: African aviation creates almost 7m jobs and contributes US$80.5bn GDP to the economy. The continent is amongst the fastest-growing economies (it is set to achieve 4.7% compared to an average of 3.8%) and indeed, seven out of the ten quickest growing markets are African.
But sadly, all this good news was tempered with the realities of a continent that continues to be plagued by huge social differences, corruption, instability and an inadequate infrastructure. Airline operators can only exist profitably in a well-regulated environment, one that is firmly bedded in internationally-recognised practices; an environment, moreover, that has a stable foundation. Foreign carriers have made their mark here, simply because they have been able to trump many of the domestic carriers in terms of quality and price. Unsurprisingly, then, the spectrum of challenges was recognised by all who attended.
Consequently, the above-mentioned key message of harmony and working together formed the backbone of several papers that were delivered. Transformation was a hot topic, voiced by consultant and legal specialist alike: Twiga Aero's Brenda Aremo-Anichini and Udai Fulena of Funela Consulting both touched on the subject. The need for a strong regulatory framework, ideally promoted through leadership and stakeholder collaboration, formed the basis of a lively panel discussion that included AFRAA representative Maureen Kahonge. Africa's particular problems could not be discounted, it was agreed by all, but that said, there was no reason why, with greater efforts in co-operation, the continent could not move forward and begin to reap the rewards from its huge potential.
An Open Skies policy was deemed a vital factor in any true advance: this was proving a tough nut to crack, according to Kahonge, but where such an operating environment had been established, the fruits were certainly worth collecting. In this context both Kenya and Morocco were cited as shining examples.
Having that cross-border co-operation is one thing – but what about the more fundamental subject of a safe operation? Africa's track record in terms of hull losses does not make for edifying reading and the embargoes on various African carriers tell their own story. Safety, of course, starts on the ground, and Jan Brossenbroek from the Dutch Civil Aviation Authority enlarged on ISAGO and what its adoption had achieved in the Netherlands. Allied to safety in these troubled times is the factor of security and Luke Aviation Security Service's Kevin Luke painted a detailed picture of just what was required to minimise the seemingly ever-present risk in the aviation sector.
As in past conferences, attendees were able to take advantage of a comprehensive exhibition area as well as pre-arranged meetings; in short, every tool required for raising Africa's game was in evidence. The main event was rounded off with an IGOM workshop, together with an ISAGO update.
A fuller report on this year's African conference will appear in the August edition of Ground Handling International.