e-Cargoware CEO, Ramesh Darbha, explains why handlers should embrace robotic and AI solutions to drive efficiencies in cargo operations.

Picture: Blue Planet Studio @stock.adobe.com
GHI: How long has e-Cargoware been established for? How did the company evolve into catering for the needs of the handling industry?
Ramesh Darbha: We've been established for over 10 years. Our journey started with a cloud-based cargo management system for handlers. As we continued to grow, we expanded the product features to cater to small, medium, and large handlers. Our willingness to go the extra mile and our unique approach of treating each customer as unique in their service offering led to customers signing up for additional solutions within cargo, including express and animal handling.
Our commitment to providing comprehensive solutions to our customers, along with knowledge of the air freight industry, has been instrumental in our success to date.
GHI: What is your core product?
RD: Our core product, FR8Manage, has evolved into a comprehensive cargo management system on the cloud for airlines, handlers, and GSSAs to manage their cargo operations. We have an online booking platform, FR8Booking.com, which is used by some carriers as their online booking platform. In addition, we offer ancillary/productivity products using AI/ML and RPA to drive process efficiency and reduce data entry errors. Our platform is being used globally in more than 20 countries, making us one of the few independent, boutique air cargo tech players.
GHI: How important is it for handlers to adopt Robotic Process Automation (RPA) to drive efficiencies?
RD: While we're witnessing progress in digitisation with API-based integration between airlines, handling, and customs systems, there's still a journey ahead. Many systems need to catch up, and the industry eagerly awaits wider API adoption by airlines and customs authorities—a game-changer for handlers. But, for now, it's common for handlers to rely on a specialised back-office team. They're the ones manually inputting or transferring data from airline systems to their in-house handling and customs systems to ensure regulatory compliance.
However, it's worth highlighting that RPA takes centre stage when these systems don't communicate seamlessly. RPA steps in to optimise operations, boosting efficiency while minimising errors. It takes care of those routine tasks—like data entry, cross-checking across cargo and customs systems, tracking, and documentation—freeing handlers to focus on more complex, value-added work. RPA isn't just about efficiency; it's about elevating accuracy and maintaining operational consistency, a win-win for both handlers and their valued customers.
GHI: Could you provide some more details about your recent Proof of Concept (POC) initiatives with various airlines?
RD: Certainly, our POC initiatives with airlines and handlers are aimed at evaluating emerging technologies in combination with our solutions in real-world scenarios to solve business problems for our customers. To be specific currently we are involved in a POC project with a large cargo handler to automate the advanced manifest filing (customs) by using RPA and advanced AI.
This involves our robots checking the customs systems, airlines systems and our fr8Manage platform to ensure timely filing of declarations and pro-actively alerting the customer about any rejections or hold messages from customs. On successful completion of pilot we expect to expand the scope to automate other business process at their facilities. Likewise we are also involved in a POC for airline to automate their email quote requests and route them to the specific mail box and where applicable auto capture the quote / booking information on to the airline system.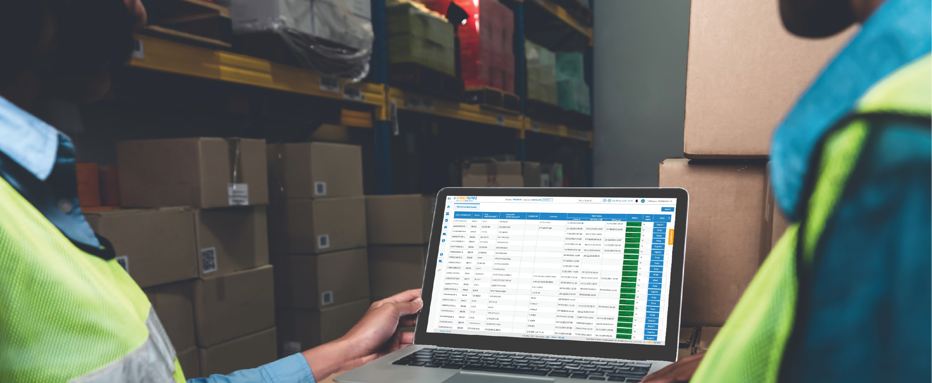 GHI: Is AI and machine learning something handlers should learn to embrace rather than resist for the improvement of ramp operations?
RD: Absolutely, AI and machine learning are transformative technologies that handlers and airlines should embrace if they aren't already. These technologies can analyse vast amounts of data, provide predictive insights, optimise process, and even enhance security measures.
By leveraging AI and machine learning, handlers can significantly improve operations, leading to increased efficiency, cost savings, and a higher level of service quality. Whilst some of the larger players are already embracing these technologies for staying competitive in the rapidly evolving logistics industry, the medium and smaller players are unable to progress rapidly owing to the cost barrier. This is where we see a natural fit amongst our customers offering an attractive and competitive pricing.
GHI: Could you tell me more about e-Cargoware's partnership with GTA-dnata? Why did they select your solution over your competitors?
RD: It all began with a new Cargo Airline's urgent need for a new system; with six weeks available for the launch, they signed with us with a brief to rapidly deploy, train and go live at their facilities in Toronto. GTA-dnata (then GTA) was the handler for this airline and, at that time, GTA were considering new providers as their existing system wasn't meeting their growing needs. They witnessed our application, our team, and our 'can-do' attitude in action, and the rest is history.
We've been working collaboratively ever since, and our current Proof of Concept (POC) is a testament to one of the new initiatives GTA-Dnata is trying out to harness technology for maximum efficiency, reduced errors, and improved productivity at their facilities.
GHI: Have you noticed the significant drive since the pandemic for handlers and airlines to adopt digital methods?
RD: Indeed, the pandemic has accelerated the adoption of digital methods within the aviation and cargo handling industry. The need for contactless and efficient operations prompted handlers and airlines to embrace technology for tasks, such as e-bookings, electronic documentation, and remote monitoring. Prior to the pandemic, cargo operations were somewhat behind passenger services in terms of digitisation.
However, the pandemic significantly shifted this balance. It underscored the crucial role of air cargo in contributing to the bottom line of airlines and highlighted the necessity of digital interactions in a rapidly evolving landscape. What was once considered uncommon has now become standard practice. API integrations, digital offerings, data sharing, and other digital capabilities are now fundamental requirements in any Request for Proposal (RFP) within the industry. Our customers and in general, industry wide has collectively realised that going digital isn't just about keeping up; it's about thriving in a rapidly changing world and making sure that air cargo stays robust and resilient, no matter what comes our way.
GHI: What holds the smaller and regional handler players back from adopting digitisation?
RD: As the air cargo industry makes strides in digital adoption, smaller and regional handler players face resource limitations in this transition. We at e-Cargoware, as an independent and boutique solution provider, are dedicated to bridging this gap and go the extra mile with competitive pricing and innovative solutions tailored to smaller and medium players' needs. Our goal is to make digital solutions accessible and efficient for all, ensuring smaller/regional customers aren't left behind.
GHI: What makes e-Cargoware stand out from other IT solution providers?
RD: What truly sets us apart is our customer-centric approach and industry expertise. We're not just a solution provider; we partner with our customers. Plus, our competitive pricing and innovative solutions ensure accessibility for medium and small airlines, handlers and GSSAs.
With a decade of innovation that began with a cloud-based cargo system for handlers, we have evolved to serve airlines, GSSA and handlers worldwide. FR8Manage, our core product, is a comprehensive cargo management system and we also offer FR8Booking.com, an online booking platform, and AI/ML/RPA solutions. Our platform is being used globally making us a boutique air cargo tech player.
GHI: Any final thoughts to share?
RD: Embracing digitisation in air cargo is crucial for staying competitive. Here are steps to consider:
Assess your needs and challenges
Explore tailored digital solutions
Start with a Proof of Concept (POC)
Collaborate and train your team
Monitor and adapt as needed
Stay informed about industry trends.
If interested in exploring digitisation or need guidance, please contact e-Cargoware on ramesh.darbha@e-cargoware.com to find out more about how they can help drive efficiency in operations.